McWhirter Locke Associates is a firm of Chartered Surveyors and Chartered Building Surveyors, based in London W1.
---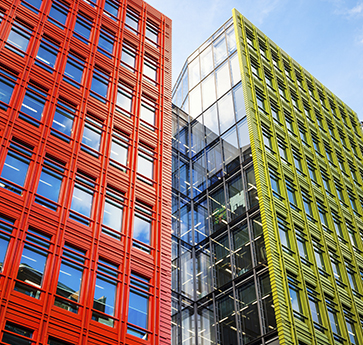 Search for offices or industrial premises
Seeking new office or industrial premises for your business? We can search and secure these for you.
We would:
Meet with you and carefully consider what you require from your new premises, including, location, rent or price and lease terms available in the market. We would also consider staff employed, size, type/ age of property, image of the building.
Having defined your criteria we would undertake a discreet search exclusively for you. We would identify off market and confidential opportunities.
We would investigate opportunities and produce a list of available premises meeting your criteria. We would complete identification of a short list of preferred options. We would arrange and accompany you on all viewings.
We would enter negotiations on your behalf. We would secure the best deal for you as client, secure the premises and would advise and guide you on the appropriate level of bid, maximise the level of inducements you may be able to secure and the lease terms appropriate to your situation.
We would on your instructions secure acceptable terms and agree Heads of Terms.
We would brief your solicitors and make sure they fully understand the terms of the transaction. We would monitor the transaction through the legal process and apply gentle pressure where necessary to ensure the transaction proceeds smoothly to completion.