McWhirter Locke Associates is a firm of Chartered Surveyors and Chartered Building Surveyors, based in London W1.
---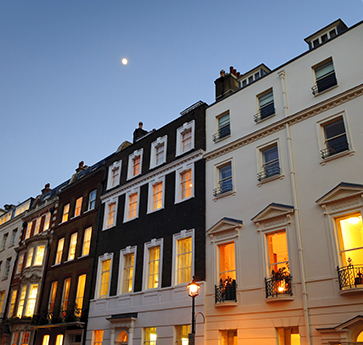 Residential Leasehold Enfranchisement
Extending your long leasehold interest will add value to your home and protect your interest. We can guide you through the process.
Many homes are now held long leasehold in the UK. Over time the value of a leasehold interest reduces particularly once a residential long lease has under 100 years unexpired. It is preferable to take this action before you have 80 years unexpired but you can take the action with a much shorter unexpired term as well. By extending your lease you will enhance the value of your property and protect your investment on a very long term basis, for 2-3 generations with the right lease extension. If you wish to subsequently sell your property it will help with the sale process.
We would consider your lease, assess the range of values concerned and recommend the action that you should take. We will work with your solicitor and negotiate the lease extension on your behalf.