McWhirter Locke Associates is a firm of Chartered Surveyors and Chartered Building Surveyors, based in London W1.
---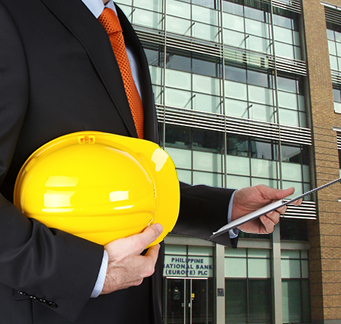 Commercial Surveys
Before buying a building, either for investment, owner occupation, or alternatively taking a lease, it is important to know what condition it is in. If there are defects / short life materials, you may be faced with unexpected expense or disruption to your business activities.
With respect to leasehold premises, there will usually be provision to charge the tenant a proportion of the cost of repairs and decoration etc of the common parts, external walls, roof and external areas; possibly to include other buildings on the estate. Accordingly it is wise to check these as well.
Solicitors will usually advise their clients that once they have bought a property there is 'no come back' on the vendor if inadequacies or defects are subsequently found.
We provide a high quality service. We are thorough and commercially minded. We have an extensive knowledge of construction (both technology and practise) as well as long experience in defect diagnosis and building maintenance.
We have a broad experience and knowledge in virtually every type of commercial, retail, leisure and industrial building type.
Where appropriate we are able to recommend and instruct specific specialists to satisfy due diligence requirements and incorporate their findings into fully inclusive reports.
When instructing us you can expect:
Your exact requirements to be discussed, considered and acted upon
The inspection to be as thorough as possible
Helpful initial verbal feedback
A focussed jargon free properly explained written report, relating to your concerns and intended usage of the building and with clear recommendations
Prompt and helpful responses to your questions